New B&B in Koper City Centre
Sleep in the
heart of Koper City
Say hello to
»Ms. Isabella«
The story of Casa Isabella starts just before you enter your holiday house. In the centre of Koper city, this beautiful grapevine is climbing and covering Casa Isabella's entrance, therefore giving its guests the most refreshing and sweet shadow. 
Relax under its shadow in the middle of old city centre, taste Isabella's delicious grape-jam breakfast or explore Koper's grapevine surroundings.
DESTINATION AWARDS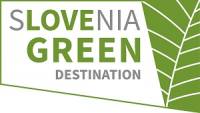 Explore Koper & Surroundings
TOP 5 TRIP RECOMMENDATIONS
Bri? Vineyard – VinaKoper – Dragonja River Valley – The Škocjanski zatok Nature Reserve – Dance of Death in Hrastovlje Village
Destination Koper is the richest Slovenian tourist destination as regards the number of olive tree and grapevine plantations.